Note!
Before doing extensive on-site positioning testing, make sure that

 a) Mapping quality analytics overlay is

green

 

and
 b) WiFi mapping coverage analytics overlay is

green

.
 c) Beacon environment quality analytics is

green

, if you have deployed beacons.

Continue reading to learn how to achieve this.



To view the analytics in app.indooratlas.com :
Choose a location and floor level
Click "Draft map" on the left hand side
Select desired overlay from right hand side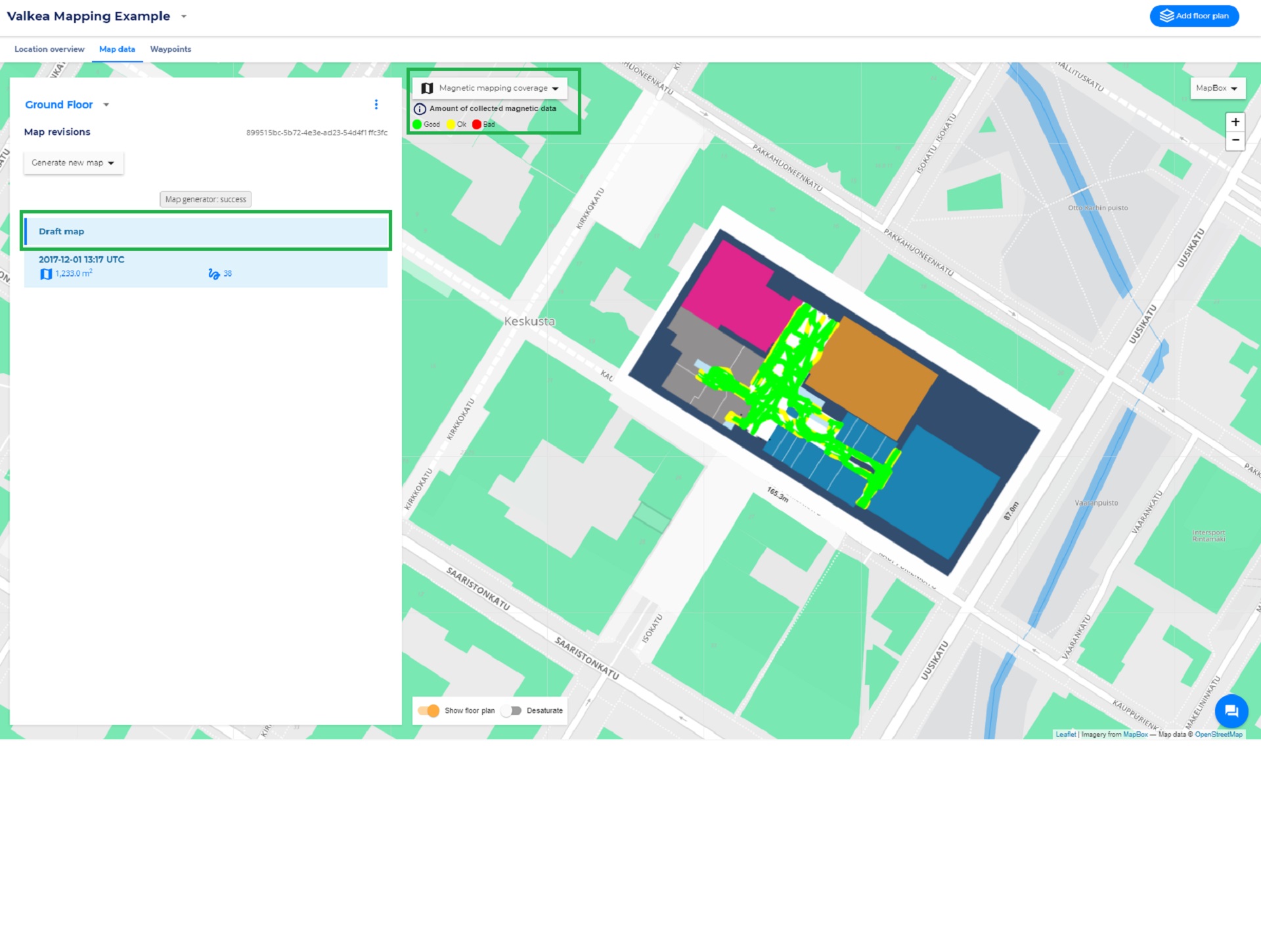 Instant mapping analytics vs. Webapp analytics
Note that the Instant mapping analytics and the mapping analytics shown on the webapp (app.indooratlas.com) differ.
The instant analytics on MapCreator are calculated on the device. Therefore, they cover only the data that is available on the current mapping device. When you uninstall MapCreator or log in as a different user, change mapping device etc., the data will get cleared.